Our Mission.
The Baldwin Foundation for Education was established in 1993 as an independent, tax-exempt, not-for-profit organization, whose fundraising, promotional and alumni development activities benefit the students of the Baldwin Public Schools and help sustain Baldwin's tradition of excellence in education.
All contributions are tax deductible.  The foundation is a 501(c)3 charitable institution and is registered with the New York State Charities Bureau under the registration number 06-21-11.
Our Story
In 1992, Gene Lanzaro, Superintendent of Schools, invited eleven people with an ongoing interest in the education of Baldwin students, and charged them to start an alumni association/educational foundation.
In 1993, the first newsletter went out to 3425 graduates. It was called NEXUS, the name of the school yearbook until the 70's, and because the word described the group's goals, asked for addresses and announced a beach party. Three hundred people arrived at Jones Beach, some from as far away as Canada, Florida and California. The BFE appeared to be a success.
The mailing list now is over 20,000 names and class reunions are helped with class lists. NEXUS fills 20 pages. In addition to the beach party, there is a Spring Celebration that honors two community leaders. Mini-grants, maxi-grants, a fine arts project and ten scholarships have been given to classroom teachers, staff and students for a total of almost $225,000.
Board of Trustees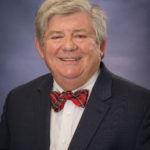 B.A. Schoen '65
President
Robert "B.A." Schoen '65 Vice President, Founding Member
B.A.'s Dad, Dr Gerard "Buddy" Schoen was graduated in 1934. Went to Dental School and WWII. He met a pretty nurse from Minnesota, Peggy Donovan. They married and settled in Baldwin, where they raised their five children: Tommy '64, B.A., Jane '66 and the Twins Danny & Liz '69.  B.A. was a Regent Scholar, Anchorman of his class and co-captain of the Wrestling Team. He attended Moorhead State College (now Minnesota State University Moorhead) He received his BS degree in Mass Communications.  After a sojourn in Minnesota, he brought his Minnesota bride, Ann Crawford, to Baldwin, where she promptly bought the original family home, where Buddy and his sister Rhoda '33 (Mehlinger) spent their childhood.  Their children, Patrick '95, Molly '96 and David '00 all graduated from Baldwin.  B.A. was a founder and three term president of the Bruins Boosters, Long- time member and Executive Committee Chair of the Baldwin Educational Assembly.
He served 16 years on the Board of Education, with terms as Vice President and President and is, since 2009, a trustee of Nassau BOCES. He is the Area Director (Nassau County) for the NY State School Boards Association.
B.A. coached Wrestling at Baldwin for a long time. Mostly in the Kids program but also for four years as the Head Coach of the Baldwin Middle School team. He has been a wrestling referee since 1991 and has officiated in the Junior National Championship.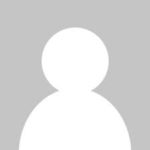 Susan Fixler Aksionoff ' 68
Vice President
Susan is a 1968 Baldwin Graduate.
With the exception of 5 years after graduating from Hofstra University, Susan has been a resident of Baldwin since 1954. She, as well as all four of her children, graduated from BHS. She joined the Board of the BFE in June 2004 at the urging of her dear persuasive friend, Sheila Cohen. They had developed a close friendship during Susan's tenure as PTA President of Plaza School and, later, at Baldwin High School. She was elected BFE Board President in June 2015.  Susan retired in June 2011 after 38 years as a classroom teacher. Her teaching career began in Baldwin in 1973. After 6 years, school closings and teacher excessing resulted in her going to the Elmont Public Schools. She taught there until her retirement. Her husband, Walter, retired in 2016 as an elementary school Principal in Elmont. They look forward to spending more time with friends and family, and traveling, but say that Baldwin will remain their home indefinitely.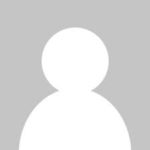 Roberta Baylis Angelillo '56
Treasurer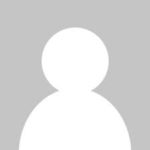 Ina Fletcher
Recording Secretary

Retired Baldwin Senior High School Physical Education Consultant; Coach.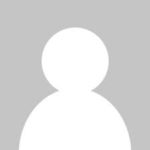 Marion O'Keefe Dickey '52
Corresponding Secretary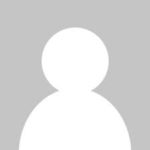 Sharon Moon Knoernschild '74
Historian and Past President
Bonnie Brooks
Retired Baldwin Art educator and Art consultant. My 36 year career had wonderful high points. I restored the Kanelous mural over a three year period from 1989-1991 and served as the Art department consultant for my last 12 years.
"I joined the BFE board in 2001 and currently serve as the foundations historian and chair the Mini and Maxi Grant committee".
Barbara Duffy Fullerton '64
Catherine Carroll Manning
Melissa Howell Manning '73
Dina Clemente Meekins '54
Mike Mc Dermott '74
Timothy Mc Dermott '75
Carol McEntee Mc Dermott '77
Marsha Barnett '91
Kim Taylor
Lindsay Kroell Schoen '00
Mary Jo O'Hagan
Ex Officio Board of Education
 WILLIAM COOPER '66
Counsel
Marylou Hillsgrove Taylor '56
Nexus Editor

Mary Lou is 1956 Baldwin graduate.
Dr. James P. Robinson 
Assistant Superintendent for Business and Administrative Services
Liaison to District Administration